Residential project Hilversum – The living room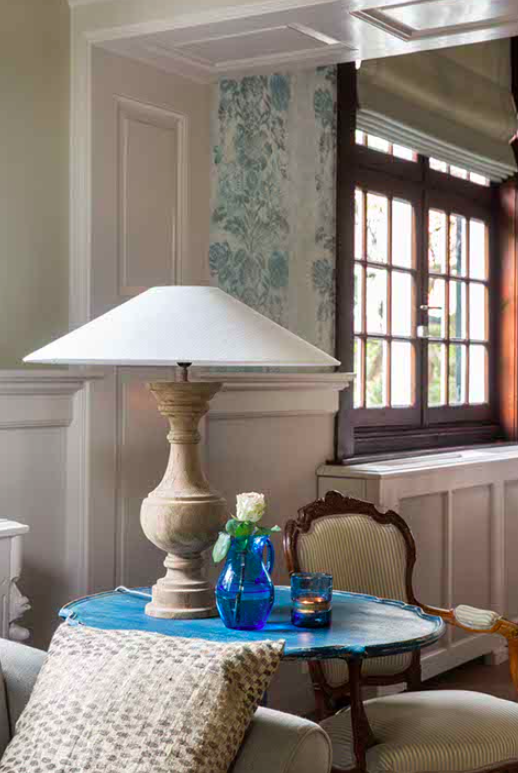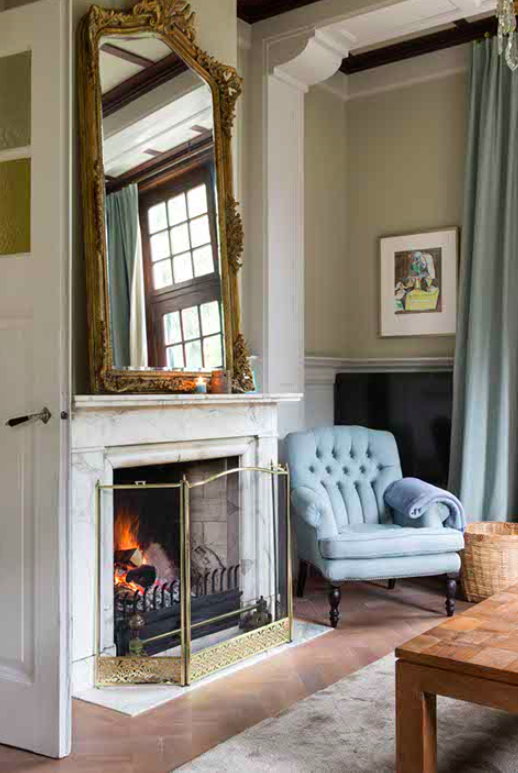 A lovely living room in Gustavian Style. King Gustav of Sweden was inspired by Chateau Versailles and transformed the French classic style into a light and bright version because of the lack of daylight in the long winters of Sweden. These white, greyish and light blue colours would make people in Sweden happy! So was I inspired to use this style for the residents of this beautiful classic house. Most of the dark wood was painted in a light greyish colour, and we used a beautiful coloursceme in different blues and some ocher yellow for a fresh sparkle in the orangerie.
Publication in Wonen Landelijke Stijl  dec.2017, Photography Denise Keus.